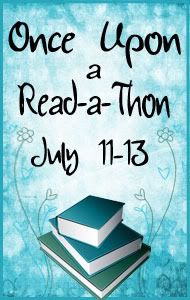 Once Upon a Read-A-Thon last from July 11-July 13. I didn't start last night because I was really sick. I got up early this morning and read the last couple of page in Vampire Academy. I'm not counting that book in this challenge because I started it awhile ago. I will review that book shortly.
I'm not quite sure what books I'm going to read in this challenge. I have so many on my TBR pile. I'll try to update after each book. I'm sure I'm not going to get through a lot. I've had stuff randomly popping up that I have to do. Ah well I'll try my best and keep ya updated!
+Update+
If you really want to know what I'm reading then check out my
Goodreads
. It will be the most updated. I've decided to read
Twisted (Fearless #4)
.
Good luck to everyone!